Vintage Floral Jewellery Plate
190 x 95 x 15 MM
Accessory Box | Lifestyle | Resin Art | Gold Leaf & Dry Flower
✧ Handcrafted in Hong Kong by Pamycarie ✧
ˑ

Please note that each of the handcrafted products is unique and may slightly vary from one another. We will make sure to only deliver perfections to our customers. 
請注意每件手製作品均為獨一無二,各有微小不同,但們會確保把最完美的作品送到客人手上。所有作品的存貨將會隨機發出。

✧
1. Beige Bouquet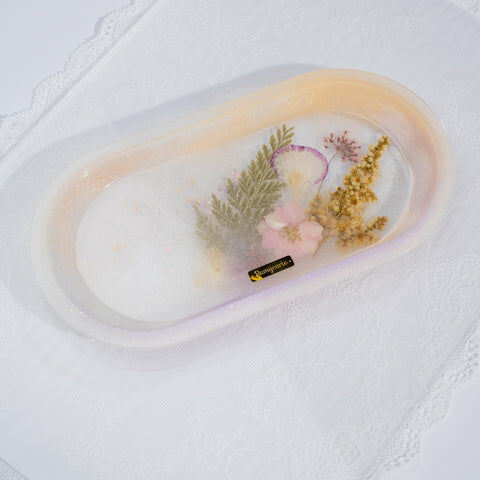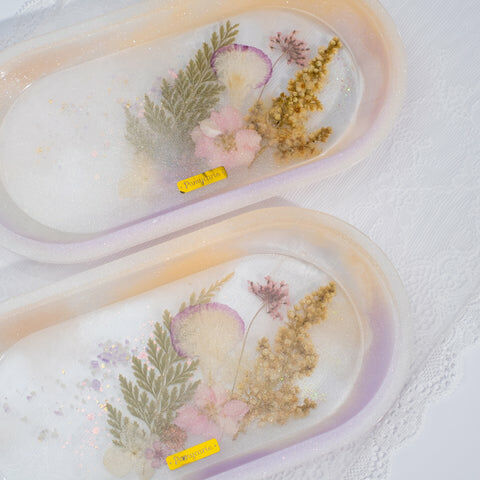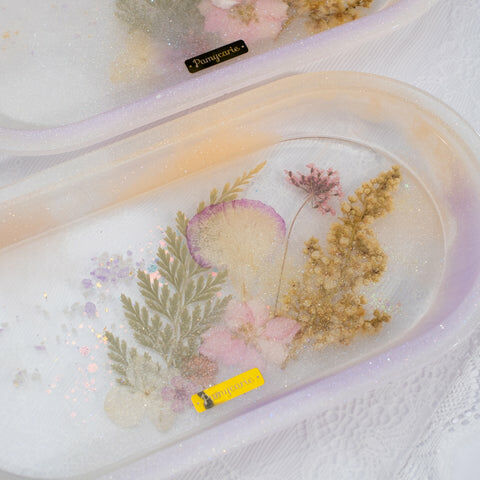 ✧
2. Pony Lavender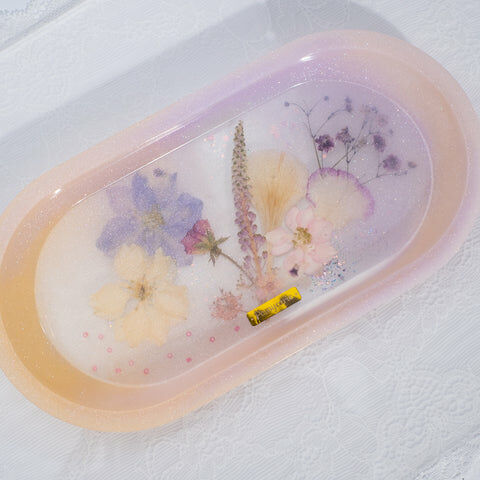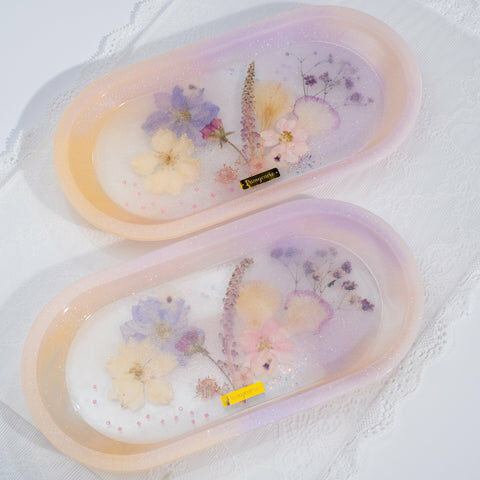 ✧
3. Jade Jungle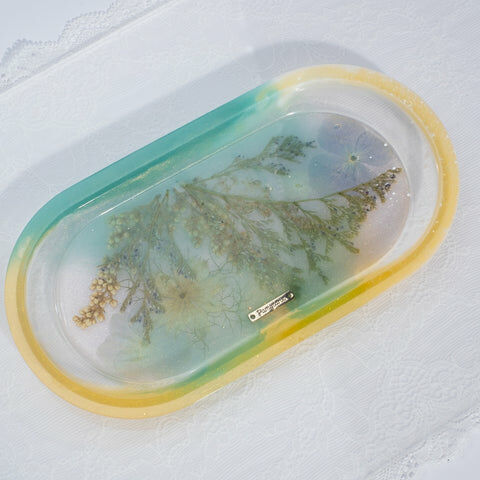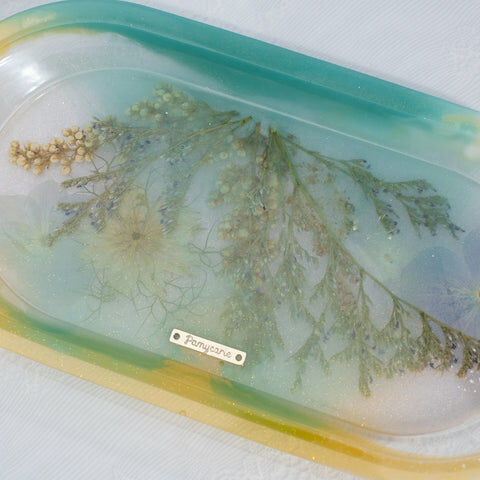 ✧
4. Milky Jade Garden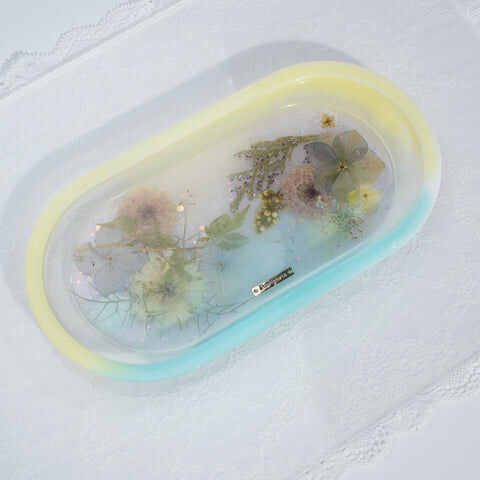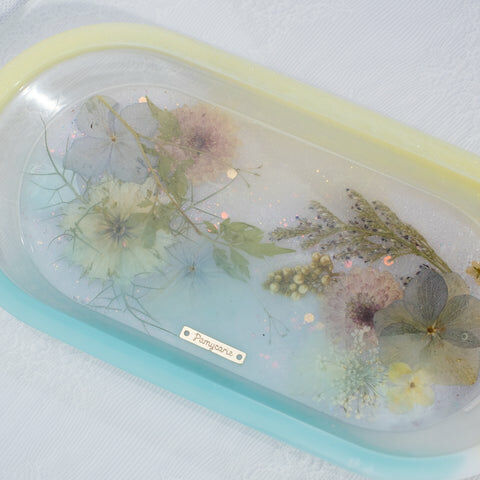 ✧
5. Autumn Honey Garden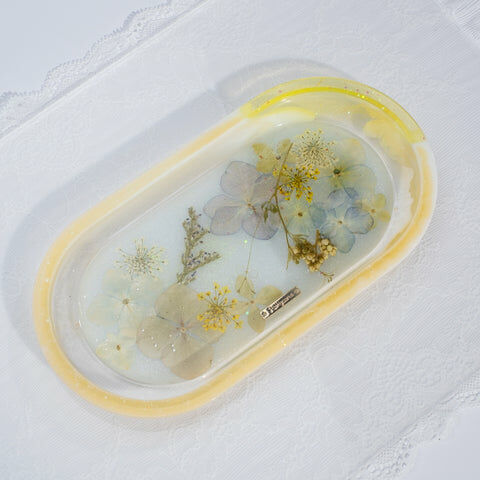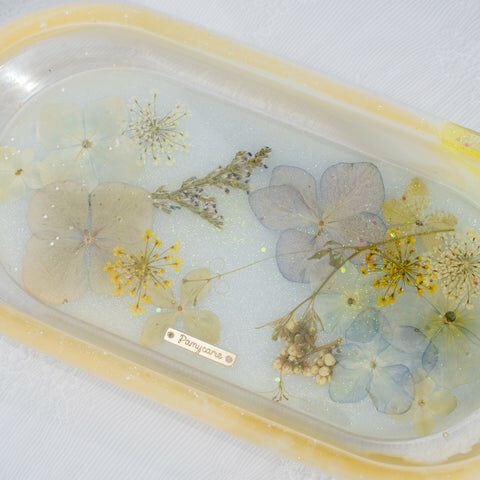 ✧
6. Pine Green Pond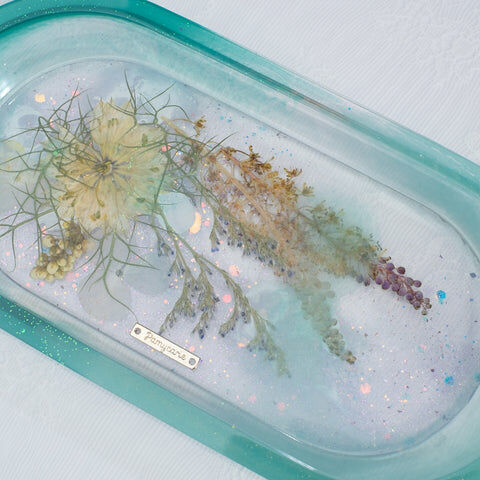 ˑ

Payment method | 付款方式:
VISA / Master / AE / PayPal / Bank-in / FPS / PayMe
Pick-up method | 收貨方式:
In-store Pick up / HKPost Parcel / SF Express
ˑ
✈︎ 香港 ˑ 台灣 ˑ 澳門 ˑ 日本 ˑ Worldwide Shipping
☎︎ 查詢:@pamycarie_lifestyle (Instagram INBOX)
_____________________________________________
✧ Every piece in the shop was made in several casting steps, sanded and polished by hand. Only genuine dried flowers and plants were used.
✧ Our high-quality Eco-friendly resin doesn't have any smell to it and is safe for our health.
✧ Each Piece might possibly contain small air holes due to the natural cause of the making process. They will not affect its usage but please kindly consult before purchasing if you'd like to double-check.

✧ The color of the surface will not fade, but long exposure under sunlight may cause slightly change into a warmer color tone.
✧ Resin is a very strong & light material and it will not break easily.
✧ All resin items will be shipped in a protective wrapping.
_____________________________________________

Please note that each of the handcrafted products is unique and may slightly vary from website images. We will make sure to only deliver perfections to our customers.
請注意每件手製作品均為獨一無二,可能與相片有微小出入,但們會確保把最完美的作品送到客人手上。
Purchased item(s) will be shipped out within 3-5 business days. For urgent orders, please kindly contact us to check inventory before placing your orders.
現貨作品會於下單後的3至5個工作天內發出。若希望查詢現貨/急件,請於下單前預先聯絡我們確認存貨量。
You may choose to pick up your parcel at our stores or have the parcel mailed by HK Post or SF Express.
客人可選擇親臨Pamycarie店自取作品,或是選擇香港郵政掛號或順豐到付郵寄服務。
這個商品沒有描述。